The haze of a 13 hour flight from america clears our brain. We leap into streets of neon and smoke while hundreds of exotic eyes look us over.
The ubiquitous orb filled spear became a constant reminder everywhere we went. A reference point among an endless maze of concrete and glass.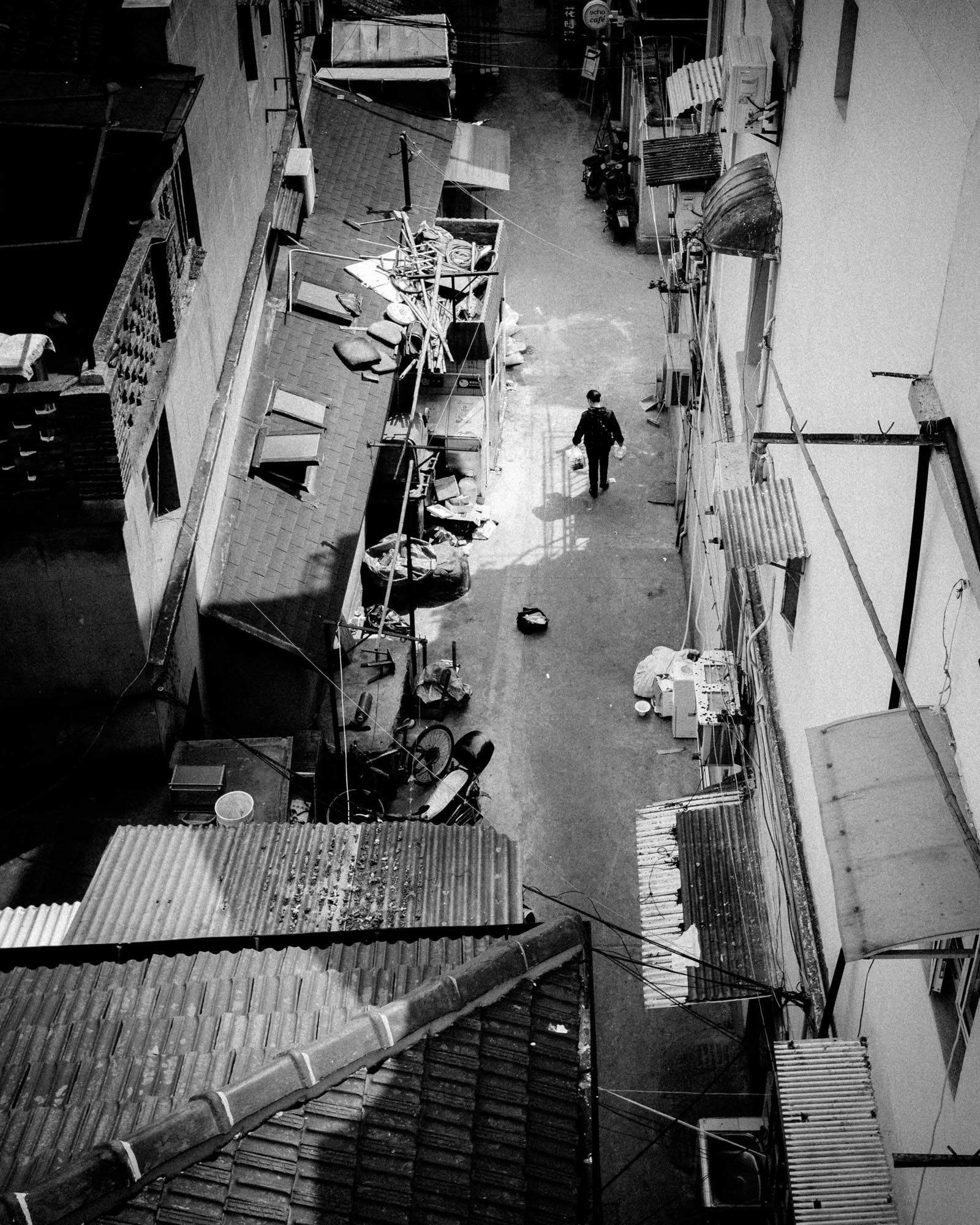 Narrow roads in a sprawling modern metropolis seamlessly morph into ancient alleys with shared sinks and laundry hanging to dry.
Men discussing unknown topics during sunset, Zhujiajiao - Shanghai.